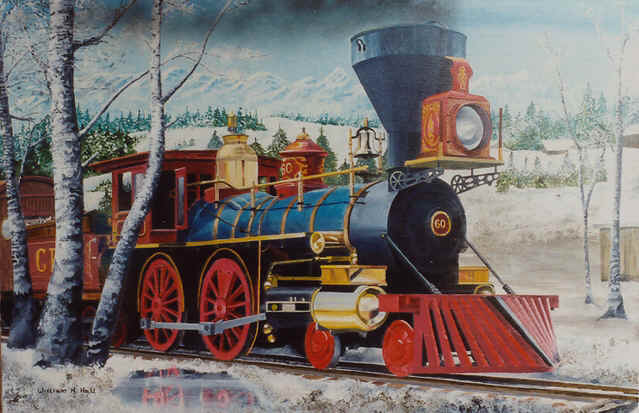 Crows Nest Pass
24" x 36 x 3" Oil on Canvas, framed.
$800.00
A beautiful 4-4-0 Steam Locomotive (Jubilee class c. 1889) on the way to the "last spike" ceremony in the Kootenay region of the Canadian Rockies (the Crow's Nest Pass Route) - 1912
SPECIAL THANKS AND RECOGNITION
The inspiration for this picture was after visiting this very unique Web Site:
EARLY RAILROADS and STEAM LOCOMOTIVES
BLUMENBERG ASSOCIATES LLC
Purveyors of Rare Historic Images to the Publishing Trade

$800.00
Hannibals Studio uses

for your convenience.
You don't need an account. Pay securely using your credit card.