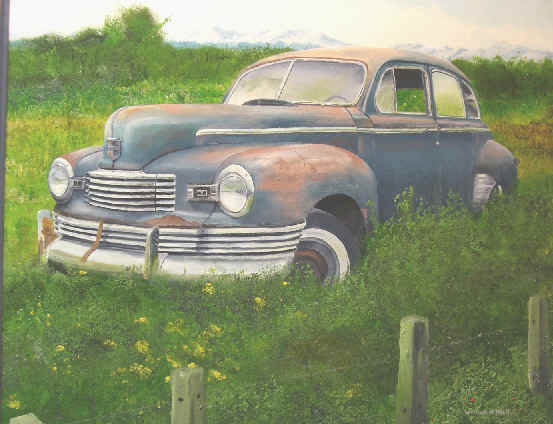 The Field Ambassador
39" x 33" x 2", Oil on Canvas, framed
$800.00
1947 Nash Ambassador Deluxe. Trunk-back, 6 cylinder - A post-war Nash sedan rests peacefully near an East Kootenays British Columbia roadside, before being destroyed in the forest fires of 2003.
This painting was chosen for the "Artist of the Year Award" 2006

$800.00
Hannibals Studio uses

for your convenience.
You don't need an account. Pay securely using your credit card.