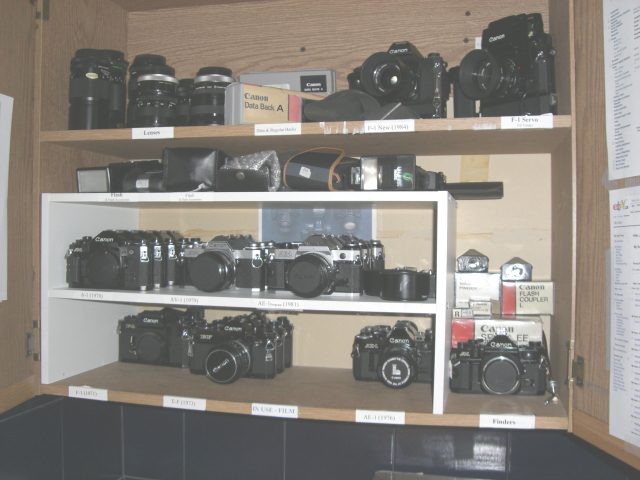 Click on links here to view collection on Flickr.
The Canon FD System was a physical standard for connecting a specially made photographic lens to a single-lens reflex camera body. The standard was developed by Canon of Japan and was introduced in March 1971 with the Canon F-1. It was the primary Canon SLR lens mounting system until 1987 when the cameras from the Canon EOS series were first produced. The massive popularity of this system combined with its current obsolescence makes it readily available for reasonable prices on the used market.
Most of the camera's shown here are available for sale from Hannibal's Studio.
Got an FD camera - send me some pictures. To Visit my "Public" Canon FD site
and for more information