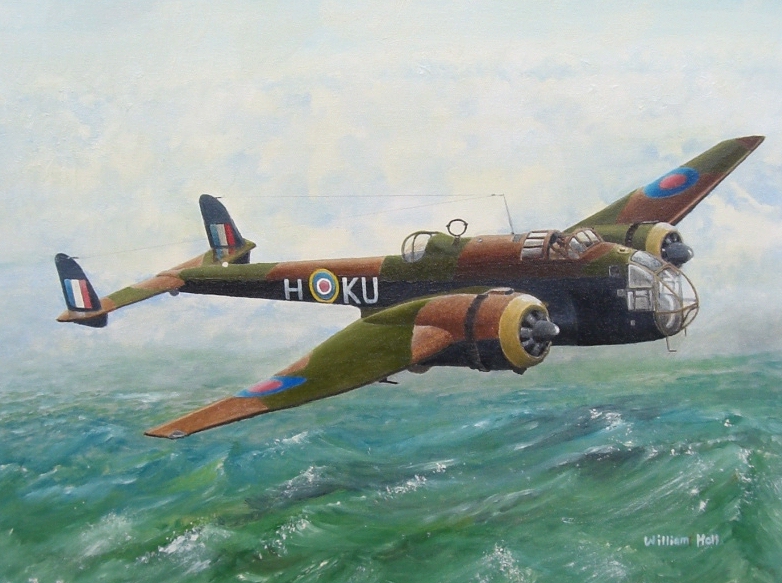 Handley-Page Hampden Medium Bomber
Not for Sale at This Time
24" x 30 x 2" Oil on Canvas. Framed
Handley-Page Hampden Medium Bomber Over Vancouver Island on November 15th, 1942

HISTORY:

P5436 was one of the Canadian-built Hampden's. It survived only 100 hours of flying time before crashing near Patricia Bay, on November 15th, 1942, while engaged in torpedo dropping practice. The pilot made the error of turning at low speed and altitude, causing the aircraft to fall into a "stabilized yaw", a known Hampden flaw. The aircraft quickly sank 600 feet to the bottom.


The 4 man crew was more fortunate, as the pilot of a passing Stranraer flying boat had seen the mishap, and they were plucked out of the water, with very minor injuries, within minutes.
RAF P5436
Manufactured: 1942
2 1000 hp Bristol Pegasus XVIII engines
Maximum speed: 254 mph
Empty weight: 11,780 lbs.
Loaded weight: 18,756 lbs.


Canadian Aviation Artists Association