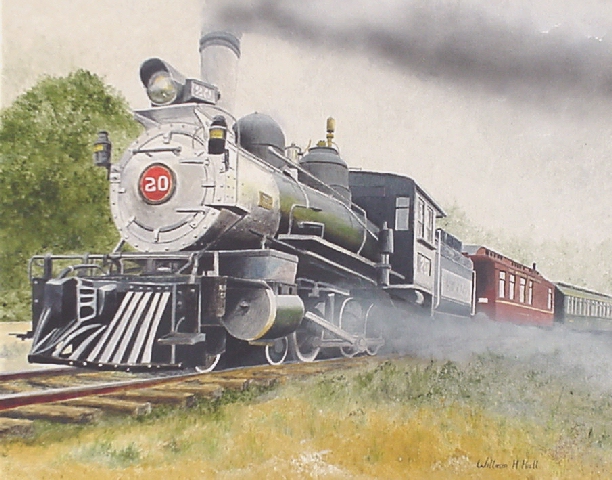 SOLD
The Memphis 20
28" x 34 x 2" Oil on Canvas, framed*.
Operating in the late 1800's, this train carried passengers and freight from Little Rock to Memphis and was involved in a hold-up robbery in 1894. The thieves uncoupled the locomotive and tender and used that to escape leaving the authorities to speculate that it was probably railway workers. They were never caught, however and the railway company seemed reluctant to pursue the issue.
*The frame for this picture is weathered gray wood with a metal (steel) mat.